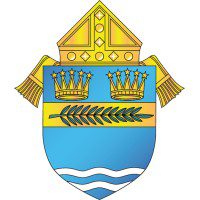 Listening Sessions for the Synod on Synodality
The Diocese of Palm Beach has concluded our consultations for the Synod on Synodality.  Please click here to read the Diocese of Palm Beach Synthesis Summary. Thank you to all who participated.  Our Synthesis has been submitted to the USCCB for inclusion in the national report to be submitted to Rome. 
Pope Francis has convened a Synod on Synodality which will culminate in a Synod of Bishops in Rome in October 2023. The objective of this current Synod is to listen, as the entire People of God, to what the Holy Spirit is saying to the Church regarding how we are to support and strengthen each other in our faith.
For detailed information and for dates and locations of Listening Sessions in parishes throughout our Diocese, visit the Diocese website. If you are unable to join a Listening Session, please call the parish office for information and assistance in how to participate individually. Let your voice be heard in our "journey together.